Training
What's New (I-Car Newsletter - July 31, 2013)
Professional Development Program (PDP)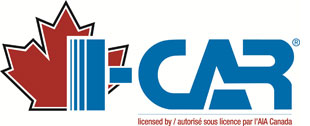 Collision repair professionals should be aware that I-CAR Canada's new Professional Development Program (PDP) was launched recently. It brings with it significant upgrades to the Gold and Platinum recognition programs and will have a direct impact on MPI's shop accreditation arrangements.

The PDP establishes role descriptions, core competencies and required training courses for key professions within the collision repair sector: Estimator, Steel Structural Technician, Aluminum Structural Technician, Non-Structural Technician, Electrical/Mechanical Technician and Refinish Technician.
Beginning on July 1, 2014, for a collision repair business to qualify for the Gold Class Professionals designation it will be required to have a Platinum Individual™ in each of four roles:
Refinish Technician
Steel Structural Technician
Non-Structural Technician
Estimator
(Note that one person can hold two or more designations.)
Shops can designate their Platinum Individuals, and see the required courses, by logging into www.i-car.ca and clicking on "Reports", "Store Recognition".
When planning your Fall training this year you may want to select one or more of the courses required by your technicians under their Platinum designation.
Independent Learning
Not all of the courses required under the Professional Development Program will be delivered in-class. Those that are not are available under I-CAR Canada's Independent Learning program. The course material in these cases can be accessed by internet, or by having CDs and manuals mailed to you. The exams are taken at any MPI location by appointment. For a full description of the Independent Learning approach, and to register for courses, visit www.i-car.ca.